Savannah CRM for Support & Customer Success
I healthy, active community is your front-line of support. It's where your customers go to learn about your product or service, interact with other users, and ask for help.
Savannah CRM lets you track the support that is happening within your community, regardless of what platform it's on or who is doing it.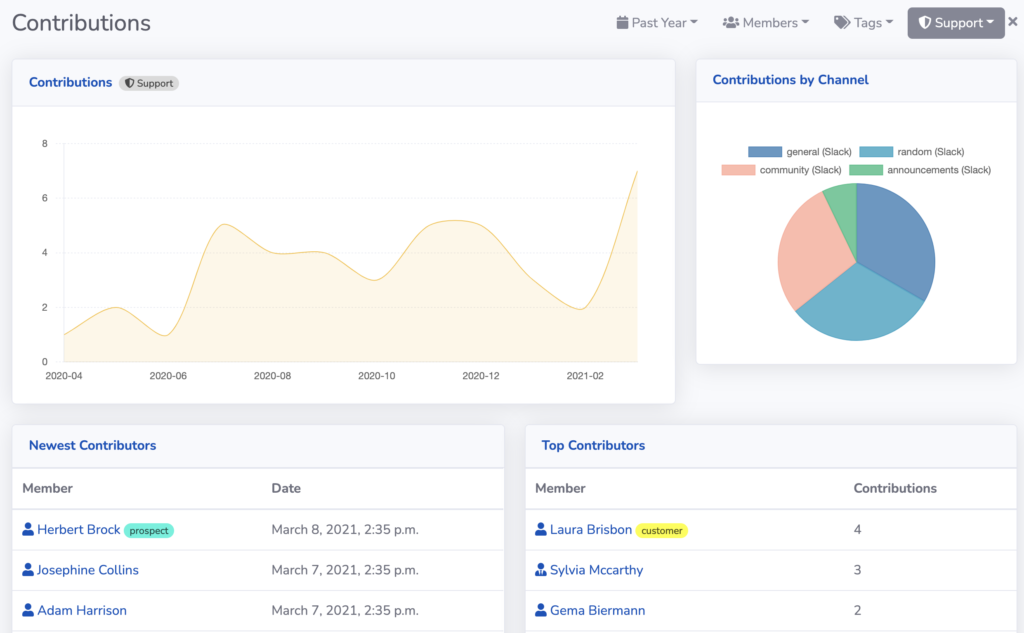 Don't loose sight of what's happening just because of where it's happening. Savannah CRM provides you with regular reports on who is being supported in your community, and who is giving that support.

Expand the reach of your support team to cover different platforms where users are asking for help, and augment it with the knowledge and assistance of community members on those platforms.