Since Savannah CRM was launched two years ago we have used the a simple flat-rate pricing model with different tiers for different sized usage. While this made things easy to get started, it made expanding access to more of your team and company difficult.

Starting today, we have switched to a per-Manager pricing model that allows you to grow your subscription as you need it. This pricing model better reflects both the way customers use Savannah, as well as the value they are getting from it. This new pricing starts at $50/month, still well below the cost of our competitors, and provides access for up to 3 Managers right away. From there you can add as many additional Managers as you need for just $25/month.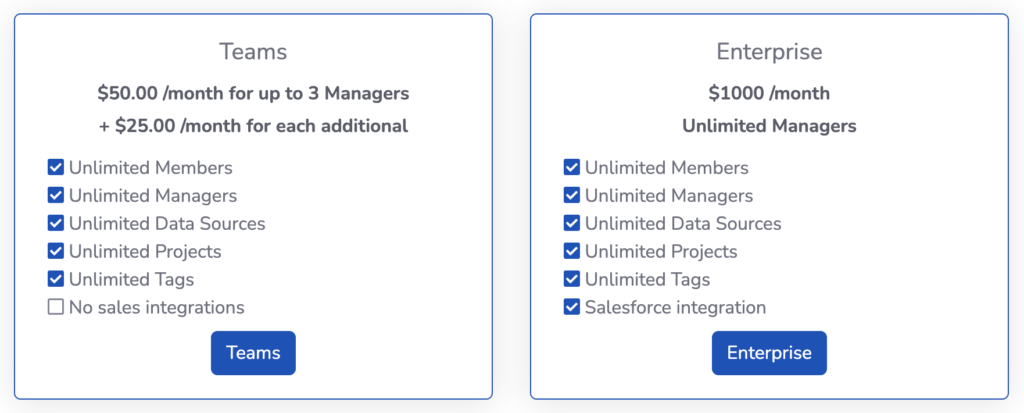 We continue to offer an Enterprise option for a flat monthly rate, which allows you to have as many Managers as you need without increasing the price. And just as it did previously, this option includes our two-way Salesforce integration.
This new pricing will take effect for new customers only, if you currently have a subscription to Savannah CRM at any level you will continue to be billed according to that plan's pricing and, only when you need to, you can switch to one of the new plans.