Events are a regular part of any community manager's routine. Whether online or in person, you want to be able to track the impact those events are having, and who is attending them, so that work can be properly managed and funded.
With a couple of new additions to Savannah CRM, you now have a robust set of options for capturing attendee information from all of your events quickly and easily.
Event-based Sources
Savannah CRM comes with several built-in sources that support Event-based platforms. The most common of these in Meetup.com. Whether you run a single Meetup group or use their Pro feature to manage a whole set of groups spread around the globe, our integration will pull information about all your events, attendees, and host contributors. The Facebook integration, in addition to pulling in data from posts and comments in your group, will pull in information about events your group sets up on Facebook. And finally the iCal source lets you add any public calendar link to your Savannah CRM account, and it will use the embedded invite information to include Attendees as well.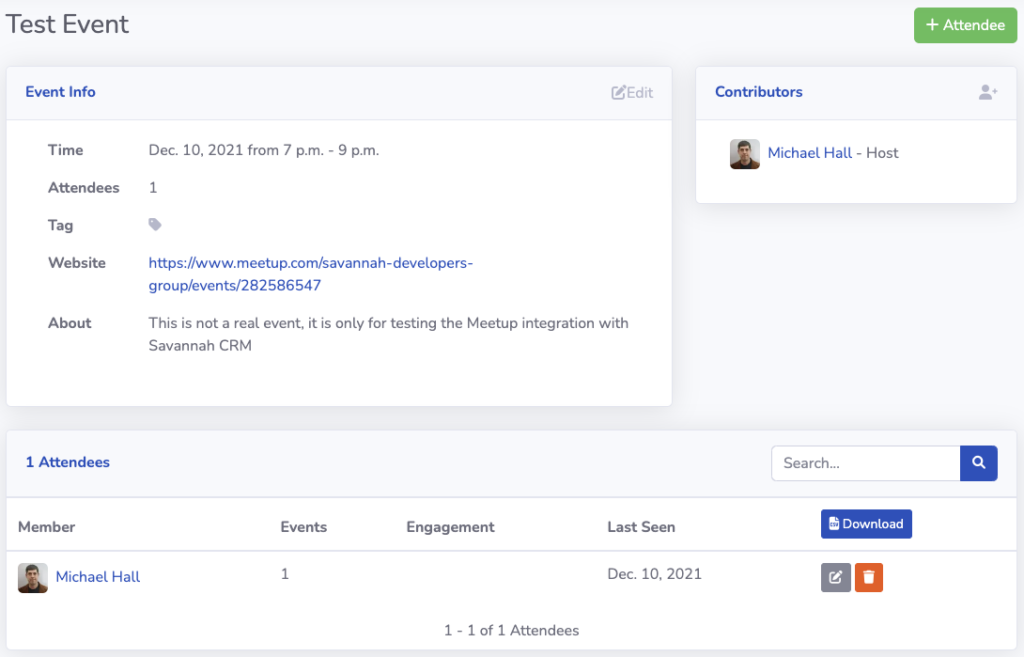 Bulk Import
For events that don't have a handy data source you can link Savannah to, you can use the new CSV import option. This lets you bulk load any attendee information that you have exported. The bulk import will create new Member records, or link the imported data to existing ones. Plus it lets you define custom field mappings so that your CSV data doesn't have to be in any pre-defined format, so you can use a Salesforce report or data dump from your event platform without having to edit it first.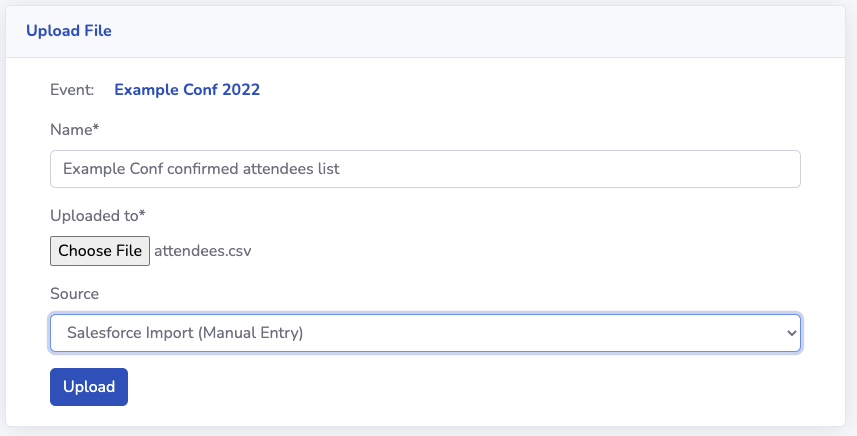 Quick-Add on Site
Often time you'll not have access to the event's platform, or an export of everybody who attended, because you're not the one hosting the event. If you have a booth or a speaker slot at some conference you're going to end up engaging with a lot of people, and you need a quick and easy way to record that conversation and any follow-up actions you agreed to. For this Savannah CRM offers a "Quick Add" form that you can pull up on your phone or computer, to quickly add Member information, notes about your conversation, and even to schedule a task to follow-up with that person after the event is over.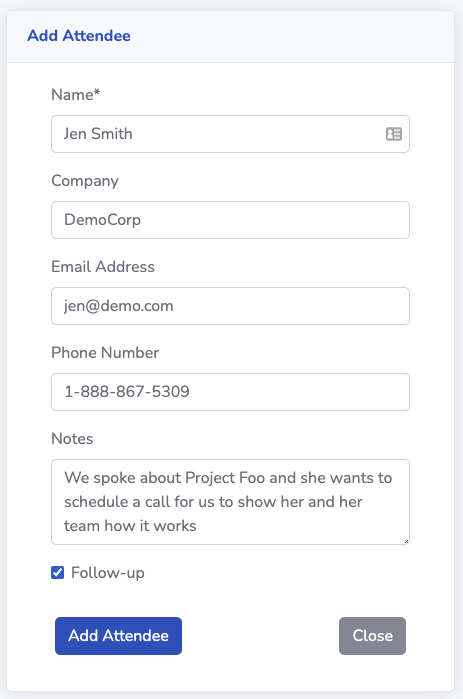 For everything else, there's an API for that
If for some reason you can't use any of the above options, but you do have attendee data in some for that you want to get into Savannah CRM, you can always use our API Integration to add Event and Attendee data directly using custom code or our Zapier integration.