Projects let you define segments of your community based on topics or locations of conversations.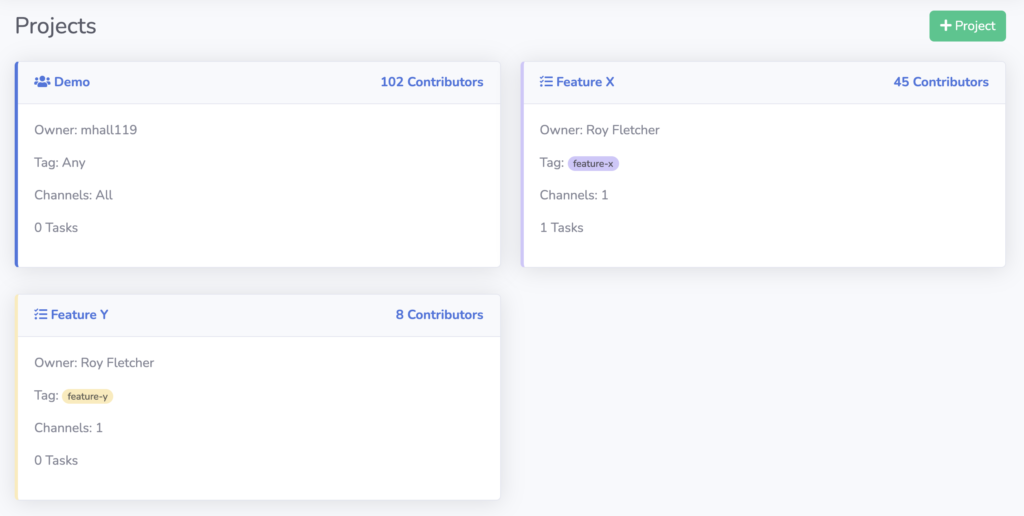 Each Project will calculate its own engagement levels for Members who have participated in that project, giving you a health metric for that segment of your community.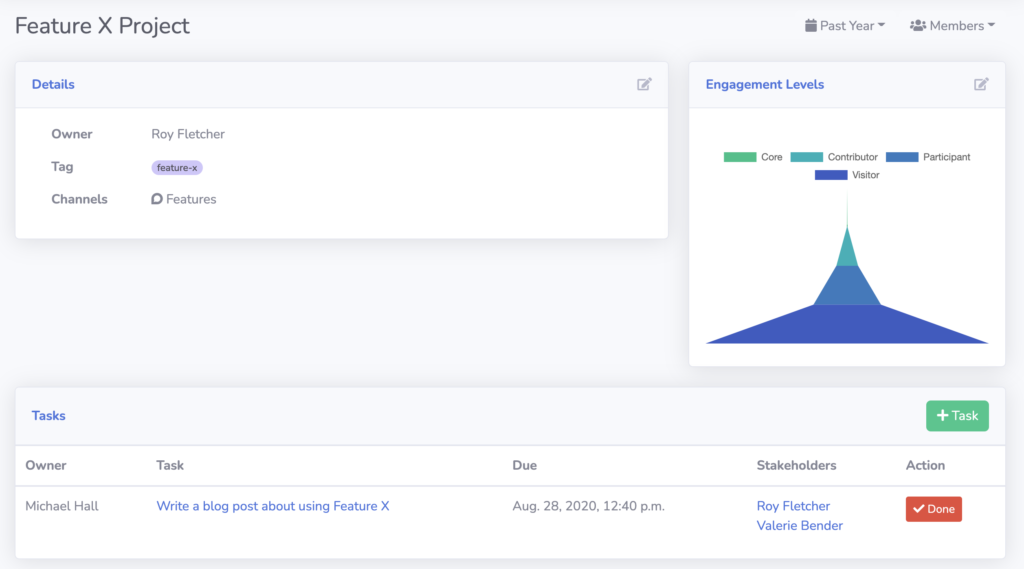 Savannah can automatically identify the current and core Contributors to your Project based on their activity, making it easy for you to see who your most important Members are.